DataSYNCH Digital Data
DataSYNCH allows you to access consumer and business data beyond the basic attributes like gender, age and city where they live and get more in-depth information about the profile than ever before. Targeting of mobile advertising ID's allows businesses to reach consumers based on where they were traveling to or shopping whether it's real-time or months ago. This connection to the mobile advertising ID's can play a pivotal role in enhancing the ROI of any marketing strategy as it allows businesses to know exactly who the ads are being run to.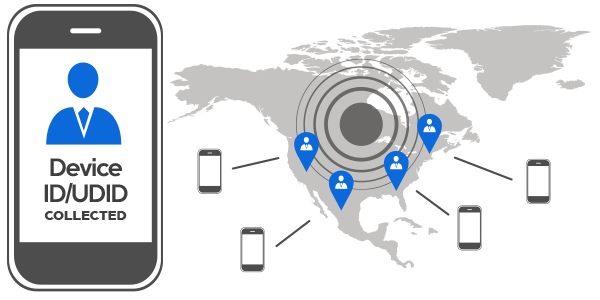 Quickly connect with a specified audience
Reach the audience with real-time ads
Reach the audience utilize the omni-channel approach
Match data to get more information about the consumer
Geofencing and other marketing services allow you to utilize a comprehensive database by matching it with these ID's and access important consumer and business files. This allows you to maximize the effectiveness of your campaigns and reach an audience via multiple channels.