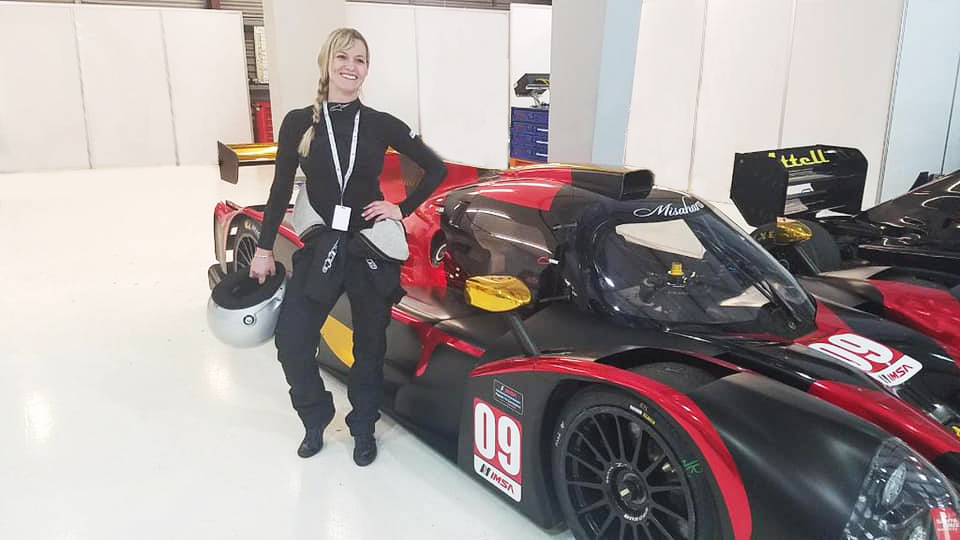 ABOUT LACEY ASHER.
Lacey Asher is a woman of many talents and at a young age has accomplished a great number of things. Lacey is best known for her abilities on the racetrack as a SCCA license holder and has competed in races throughout the world. While racing is her primary passion, it is certainly not the only thing she has hung her hat on.
In 2009, Lacey began working towards expanding her abilities as a businesswoman. This included stints as a computer interface analyst and digital marketing expert. Here interests in understanding how businesses work and how to build them up, combined with her passion for physical training, led her to create her own business, L2FitPro, LLC.
L2Fit focuses on providing health and nutritional products, apparel and information to people who live an active lifestyle and Lacey has singlehandedly built the brand while being a race car driver and also managing or working with other businesses.
Lacey holds an ACE Personal Trainer Certification as well as licenses and certificates for occupational therapy, auto racing, real estate and motivational speaking. Her public speaking work ties into her work with non-profits and other organizations as she's spoken at several organizations, events, high schools and universities.
Despite all this success at such a young age, Lacey has again taken on a new challenge. While building the L2Fit brand, she developed a passion for digital marketing, including SEO, social media and more. Lacey shares her knowledge and experience with other businesses, working as a consultant and brand ambassador and has also ventured into the CBD and Hemp arena where she utilizes her abilities to help CBD brands grow online.